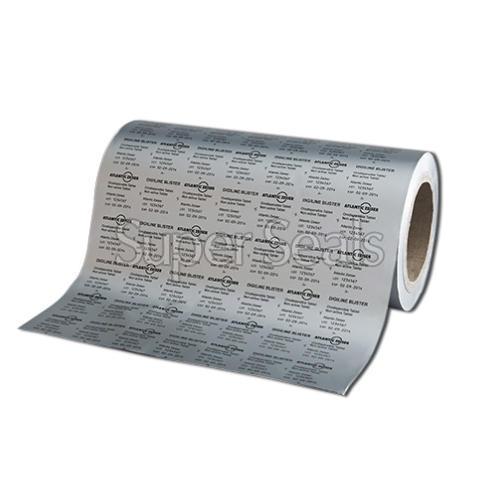 Introduction
Blister foil roll is a pre-formed plastic that is sued for packaging in small consumer goods, foods, and for pharmaceuticals. The primary factor of a blister foil is a cavity or pocket made from a formable web, usually known as a thermoformed plastic. To be more precise, Blister Foil Roll packaging usually has a backing of paperboard or a lidding seal of aluminium foil. It is also to be noted here that the rolls are useful for protecting products against external factors, such as humidity and contamination for protracted time period. In addition to this, opaque blisters are also used to protect light-sensitive products against UV rays.
Uses
To know more about where the blister foil rolls are used, so basically, it is used to pack products such as toys, hardware, medication, etc. Moreover, many blister foil rolls are made to package machines that use heat and pressure through a die in order to form cavity or pocket from a roll or sheet of plastic. Moreover, there have been many improvements in the recent times in cold forming, specifically offering steeper depth during forming, which reduces the quantity of material used for each cavity.
Methods
There are two method with the help of which the blister foil rolls are made into packaging sheets. Below are the explanations:
Ø Thermoforming: When thermoforming is talked about, a plastic film or sheet is unwound from the reel and guided though pre-heating station on the blister line.
Ø Cold forming: On the other hand, in the process of cold forming, an aluminium-based seal film is simply pressed into a mould using stamp. The aluminiumwill be elongated and maintain the formed shape. In the industry these blisters are called cold form foil (CFF) blisters. This is one of the most used technologies due to its improvements in the recent times.
Materials Available:
Blister Foil Roll is available in the following materials:
• PVC
• PVDC
• PCTFE
• COC
• Cold form foil
• Lidding foils
Benefits of Blister Foil Roll:
• Cost savings: It is very evident that blister packaging is a very cost-effective manner of projecting the product.
• Advertising space: There is no denying the fact that blister foil roll packaging helps manufacturers in promoting their product very easily.
• Clear product display: The blister foil roll package also helps in buyers to clearly see how the product looks like.
• Theft deterrent packaging: Clear, protecting, and hard-wearing thermoformed plastic packaging enables the customer to fully view the product along with maintaining the safety of the product.
• Tamper evident: A tamper-evident package, according to the regulations of the Food and Drug Administration (21 CFR § 211.132), "is one having one or more indicators or barriers to entry which, if breached or missing, can reasonably be expected to provide visible evidence to consumers that tampering has occurred."
All-in-all, there are many Blister Foil Roll Manufacturer in India, who can guide for the best product as per your specific requirements and needs and whatever you are specifically looking out for!