The Never Ending Demand For Aluminum Foil Rolls
Posted by Admin on February, 11, 2021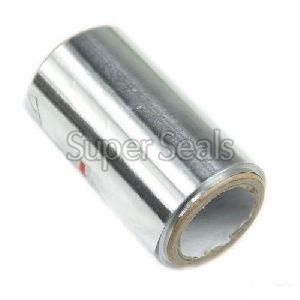 Aluminum Foils are used nowadays to pack meals and keep the food hot. It is an easy way to keep the food heated. They are cheap and affordable and comes in rolls. They can be used for a daily purpose.

Uses of Aluminium Foils
There are several uses of an aluminum foil. A few of them are as follows:
1. Polish Silverware- The Aluminium Foils are widely used by many kinds of hotels and restaurants or even in households to polish the silverware and keep the luster of those items.
2. Protects the Crust of Baked Cake- If you ever visit a small Bakery then you can understand what Aluminium foils mean to them. These Bakeries heavily use the Aluminium Foils as a result these are very much in demand.
3. To protect food items- Whenever we buy a particular canned or container product it always comes with a packing of aluminum foil on top. This is generally used to make the container air-tight so that the object inside does not lose its crunchiness.
4. Scrubber- Aluminium foils can also be used as a scrubber as well as. It is used in many places as a scrubber, especially in road side hotels.
5. Packing Food- To keep the food heated for a longer time foods are often packed in aluminum foils. It is very effective and is used by small food stalls and households.

The Shiny Side of the Foil
There is a common myth among people that either of the two sides of the aluminum foil is a toxic one. Howsoever it should be noted that neither of these sides is toxic and it is all the same. This shine is because of the gradients and some Aluminium Foil Manufacturing processes. This is completely irrelevant and either side of the foil can be used.

Precautions to be Taken
Although Aluminium Foils are widely used still there are certain things that should be kept in mind while using this particular product. These are as follows:
1. No acidic items should be allowed to carry in a foil that can react with aluminum and can cause some harmful effects.
2. It should not be heated more than what is required. It should be heated carefully and should be avoided while heating or else it can cause unexpected damage.

The Market
Aluminum Foils are manufactured by many big companies as well as many local companies. These companies generally produce the desired product and sell it to the suppliers to distribute in the market. These Aluminium Foil sellers generally sell it to the wholesalers or the wholesale markets. Mainly these production factories are consolidated near Mumbai as a result the Aluminium Foils sellers are mainly in and around the Mumbai region. Howsoever they consolidate the products all over India.

The Aluminium Foils are not only used for commercial purposes nowadays but also in households, as a result, there are mainly sellers in Mumbai as well as other regions who are helping to consolidate the product and are helping to stock the market with these particular products.
This entry was posted on February, 11, 2021 at 09 : 57 am and is filed under Aluminium Foil Rolls. You can follow any responses to this entry through the RSS 2.0 feed. You can leave a response from your own site.