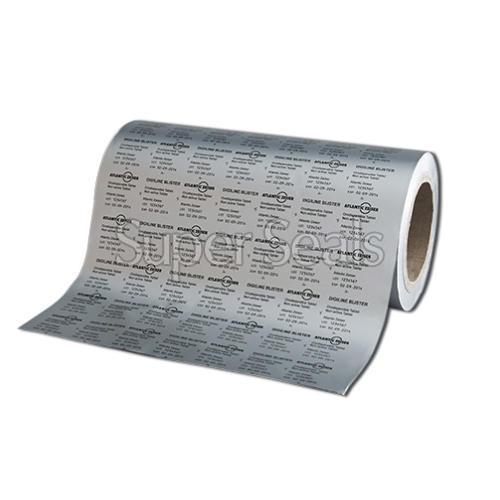 Blister foil rolls are abundantly found right in front of people but in most cases, people are completely unaware as to what it is. Blister foil rolls are those rolls with which pharmaceuticals are manufactured. It is abundantly used not just in the pharmaceutical industry but also in other domestic industry. It is generally manufactured in rolls.
Various blister foil roll manufacturers in India claim that most of their product is extensively used in the process of marketing medicines. Let's look into the uses and benefits of using these rolls –
Uses:
Pharmaceutical industry: As previously mentioned blister foil rolls are most commonly used in the pharmacy industry. They are used to make a unit dose of medicines with which medicines are sold outside. They are formed into strips so that it can be durable as well as see through. Be it almost any kinds of medicines the use of this product is extensive. Even when it comes to making or marketing of lozenge blister foil rolls are used.
Commercial Uses: Another place where blister foil rolls are used is for other commercial purposes. Mostly for the purpose of making toys, electric goods, and stationery. Almost any other commercially used good is marketed with the help of blister foil rolls. For example, when you buy a set of pens you get to experience and see the pen through the transparent cover on top of the cardboard the transparent cover is made up of blister foil rolls. It allows a clearer view of the commercial good.
Benefits -
Cost Saving: One of the key features that you are going to get when you opt for blister foil roll is that it is extremely cost saving. The majority of the transparent see-through materials that you get in the market of this quality might not be as cost-efficient as blister foil rolls are. They are sure to help you from great financial problem.
Abundantly Found: Another amazing benefit that you should always keep in mind before choosing blister foil rolls is that it is abundantly found in the market and therefore whenever you need you can easily go for it without having to worry about their availability.
Transparency: It is an important and essential point to be noted that with blister foil rolls a customer can view the product without actually opening it. The transparent shield allows utmost transparency in such a way that the customer, as well as a supplier both, are satisfied with the product.
Endurance: When you are thinking of using blister foil roll on top of your product you might be thinking whether it can endure the highest heat or any other tempers on the way. When you opt for this product you can rest assured that it has strong endurance and will keep the product safe.
This was a mention-worthy few uses and benefits of blister foil rolls. There can be a lot of more uses to this product and uncountable or more amount of benefits to why you should always of this as your one-stop solution.