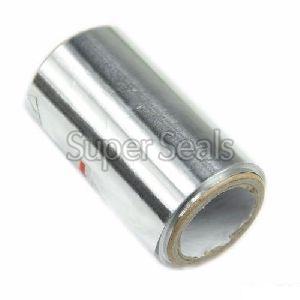 Aluminum foils are used as the best material for packaging the food and can avoid a large number of bacteria's floating around your cooked food. Aluminum can be converted into thin sheets and folded, rolled and packed. Aluminum foils are widely used for wrapping food to preserve the food. It is widely used by restaurants for takeaway delivery or leftover foods to be packed. Aluminum foil roll has several uses such as for packaging of foods, cosmetics, and chemical products. However, it is also used for industrial applications such as thermal insulation, electronics, and electrical cables.

Flexible
Aluminum foil rolls can be formed into various shapes, so it is widely used to store food items for a longer period. Aluminium foil is water-resistant to moisture and other gases.

Long-Lasting
Due to the presence of blocking bacteria and moisture Aluminium foil can keep the food for a longer period. Aluminium foil is used for packing food during travel and it can keep the food quality intact for a longer period.

Soft
Aluminum foil rolls are softer and can also be used in the pharmaceutical industry to store the medicine where pills can be kept sealed for a longer period.

Economical
Aluminum foil rolls are economical than other modes of packaging. Even it is used commonly in trains, aircraft for packaging food. Other modes of packaging like steel containers, glassware, etc are costlier than aluminium and also heavy to carry.

Easy to carry
Aluminium foil rolls are easy to carry and can be used for carrying foods in the picnic, other traveling places.

Here are some of the best uses of Aluminium foils as:
Food preservation
Aluminum foil can be used for food preservation and widely used in the food industry. It is widely used for keeping the food for a longer duration. Chocolates are also used in aluminium packaging. Aluminum Foil Roll Supplier Maharashtra is offering high-quality aluminum foils to various food and packaging industries.

Electronics
Aluminum foil in electronics provides storage for electric charges. Aluminum foil works as an insulator and commonly found in electrical equipment including television and computers. Aluminium foil rolls are used for the latest technology-based equipment.

Insulation
Aluminum foil is widely used for heat exchangers and cable liners. Aluminum foil is also used as a common accessory in hookah smoking. Aluminium is a good conductor of heat, which makes it useful for various insulation equipment.
If you are looking for aluminum foil rolls for your industry you have to keep in mind the abovementioned benefits. You have to make research for the authentic supplier before ordering such aluminum foil rolls. Several suppliers are providing high-quality foils at reasonable prices. Aluminum foil can be used for various purposes such as Aluminum pilfer proof cap, PVC shrink film, BOPP film, aluminum foil pouches, aluminum collapsible tubes, and laminated tubes. Alumnium has several uses and due to its characteristics, it is economical and can be carried from one place to another easily. Aluminium foil rolls remain in demand for its variable usage in the modern world.
This entry was posted on November, 03, 2020 at 10 : 48 am and is filed under Aluminium Foil Rolls. You can follow any responses to this entry through the RSS 2.0 feed. You can leave a response from your own site.