Why You Should Use Blister Foil Rolls?
Posted by Admin on August, 09, 2021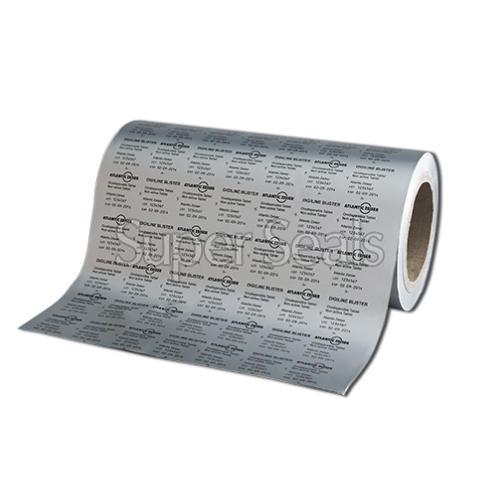 A blisterfoil roll is prepared in thin metal leaves. These are used for various different types of plastic packaging that are pre-formed and are used for packaging small consumer goods, foods and also medicines in the pharmaceutical industry. The average thickness of a blister foil roll ranges from 0.5 millimetres to 1 millimetre and from 1.5 millimetres to 2 millimetres.
A blister pack like this usually contains a cavity or pocket that has been made from a formable web. This formable pack is usually a thermoformed plastic. This plastic is sometimes backed by a paperboard .There are certain type of blisters that can be folded onto itself. These are called clamshell.
The most important function of blister packs is that they protect the products from any external factors like humidity or contamination for a long time. Another type of blister foil rolls are the opaque blisters. These blisters are responsible for protecting the light sensitive products against the Ultraviolet rays or UV rays of the sun.

Uses of blister foils and packs
Blister packs are commonly used in the packaging of products like toys , hardware , medication and more. There are many packaging machines that use heat and pressure through which the cavity or the pocket from a plastic roll or plastic sheet. The blister foil roll manufacturer India has to offer have started to use some new production techniques .
Due to the improvements in cold forming over the past few years , there is an increase in steeper and deeper angles of the packs. This helps to minimize the amount of material that is being used for preparing each cavity. The plastic based blister packs have an advantage over the cold formed aluminum.
The new plastic based blister packs are often more compact in size and also the transparency to see the product inside is different than that of a aluminum blister pack.
• Blister foil rolls after being converted into packs are used as unit-dose packaging for the pharmaceutical tablets and medicines. These medicines can be capsules and lozenges too. Compared to other packaging materials, the blister packs successfully provide a much better protection for increasing the shelf life of the products. These packs are also tamper resistant protecting it any possible damage from outside.
• Blister packaging can be used for other consumer goods too. Examples are toys , electrical equipment and hardware . Consumers can check out the product's quality by looking at it from the outside due to it's transparent nature.
• Clamshell : A clamshell is a hinged blister that is used for various products. Small high value products like consumer electronics are security packaged with clamshells to ensure secure packaging. They can be heated securely to seal and make it difficult to open by hand in order to avoid any damage caused by tampering. It is advised to use a pair of scissors or anything sharp like a knife in order to open such a pack. But it is also important to open a Clamshell very carefully as rash handling may lead to any injury.
This entry was posted on August, 09, 2021 at 11 : 03 am and is filed under Blister Foil Roll. You can follow any responses to this entry through the RSS 2.0 feed. You can leave a response from your own site.